CONTACT
Jeff Towsley
efile4less
270 College Street
Burlington, Vermont 05401
(802) 238-5454
(802) 419-3223 (fax)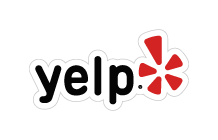 GET YOUR REFUND FASTER
We offer quick turnaround at the best prices!
Instant Refund Loans
Earned Income Credit Filing
Property Tax / Renters Rebate
Free 1040 joint return for Civil Union/SSM filers
Book an Appointment Online
I now offer online scheduling through 10to8.com.
Right now, I am scheduling paperwork drop-off appointments.
Click the button below to get started!
BOOKKEEPING
SERVICES
I offer competitive bookkeeping services. Contact me today to see how I can help your business.